a lamp for plants and people
PL01 strikes a balance between functional horticultural light and atmospheric architectural light. It's minimal form is an example of simple, functional design with careful attention to detail. A design that can adapt to different spaces.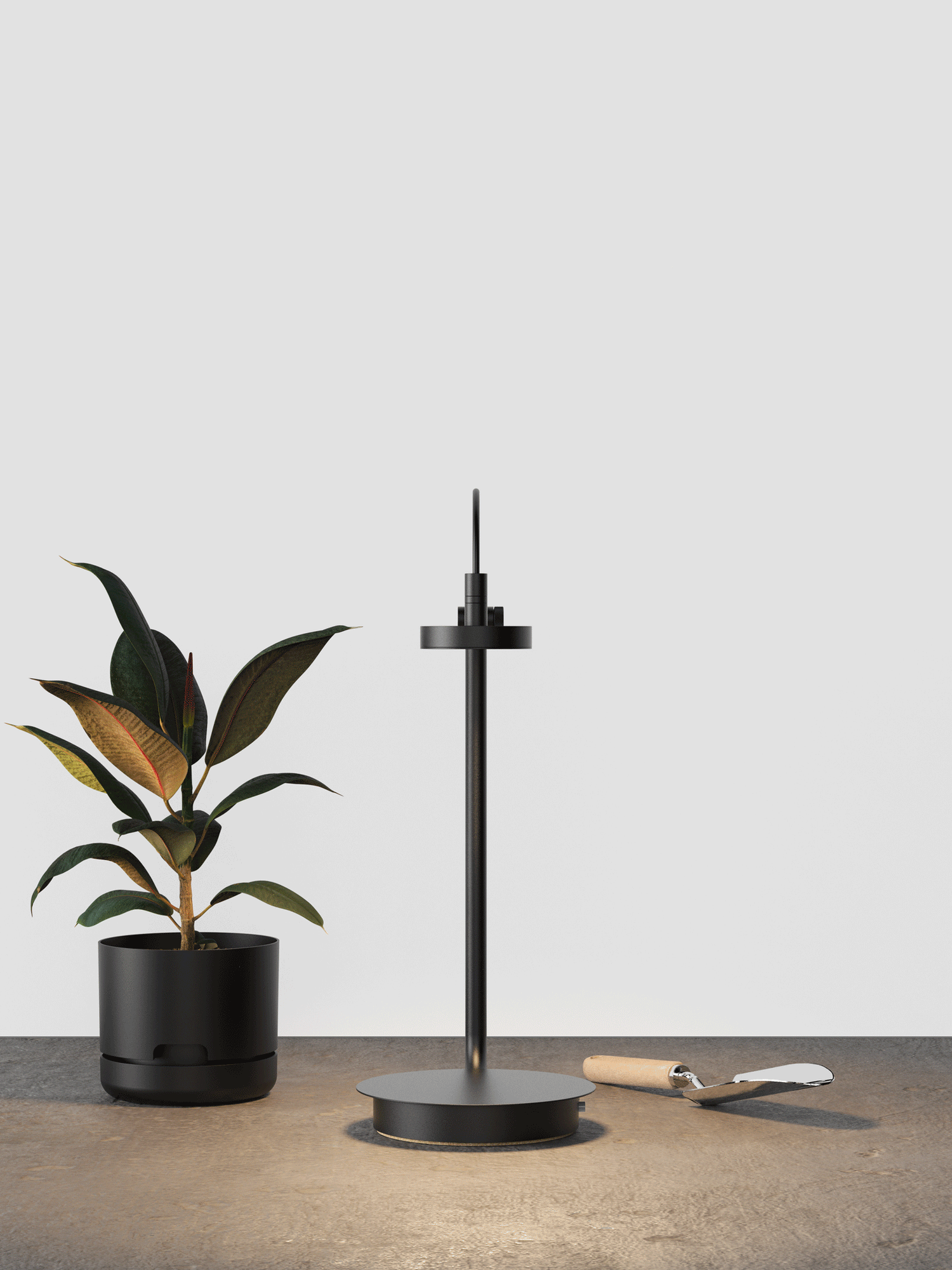 built to grow
A unique adjustable arm allows PL01 to grow with your plant. By twisting the dial you can easily adjust your lamp by up to 300mm. Combined with the base, built to accommodate any pot size up to 250mm in diameter, there are many planted possibilities.
integrated control
Discreetly embedded into PL01 are the 3 fundamentals of horticulture lighting technology; light quality, quantity and duration. An analogue interface provides a tactile connection between you and your plant. On board processing ensures the lamp wakes up at the same time with the same intensity day after day.
for any plant
PL01 supports active growth for vegetative, fruiting and flowering plants. You can grow a variety of tropicals, succulents, microgreens, leafy greens, herbs and more.
PL01 Specifications
highlights

programmable start time
adjustable timer
adjustable intensity
adjustable height
information

520 mm x 210 mm x 250 mm
2.5 kg
300 mm vertical adjustability
15V⎓ 2A power supply
2000 mm usb-c cable
material

powdercoated aluminium and steel
certificates and tests

RCM
FCC
class III Luminaire
user guide